This morning in worship the children and youth presented the sing-along musical, Down by the Creek Bank. Mommy and Uncle Daniel sang this one years ago in Seffner. Parker knew all the words and did very well in singing them out nice and loud.
Here's everyone during Sunday school getting ready. Parker's in the orange plaid shirt with hat-he wouldn't let Mommy get a close up picture of his painted on freckles!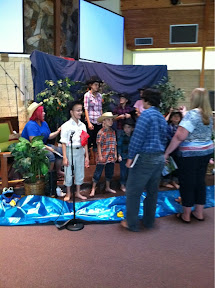 And a couple of shots from during the worship service itself.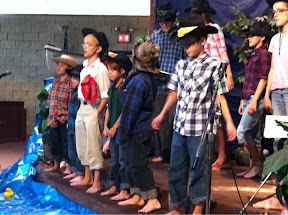 They did a really good job and it was so cute to watch!
- Posted using BlogPress from my iPhone